7 Style Tips for Large Men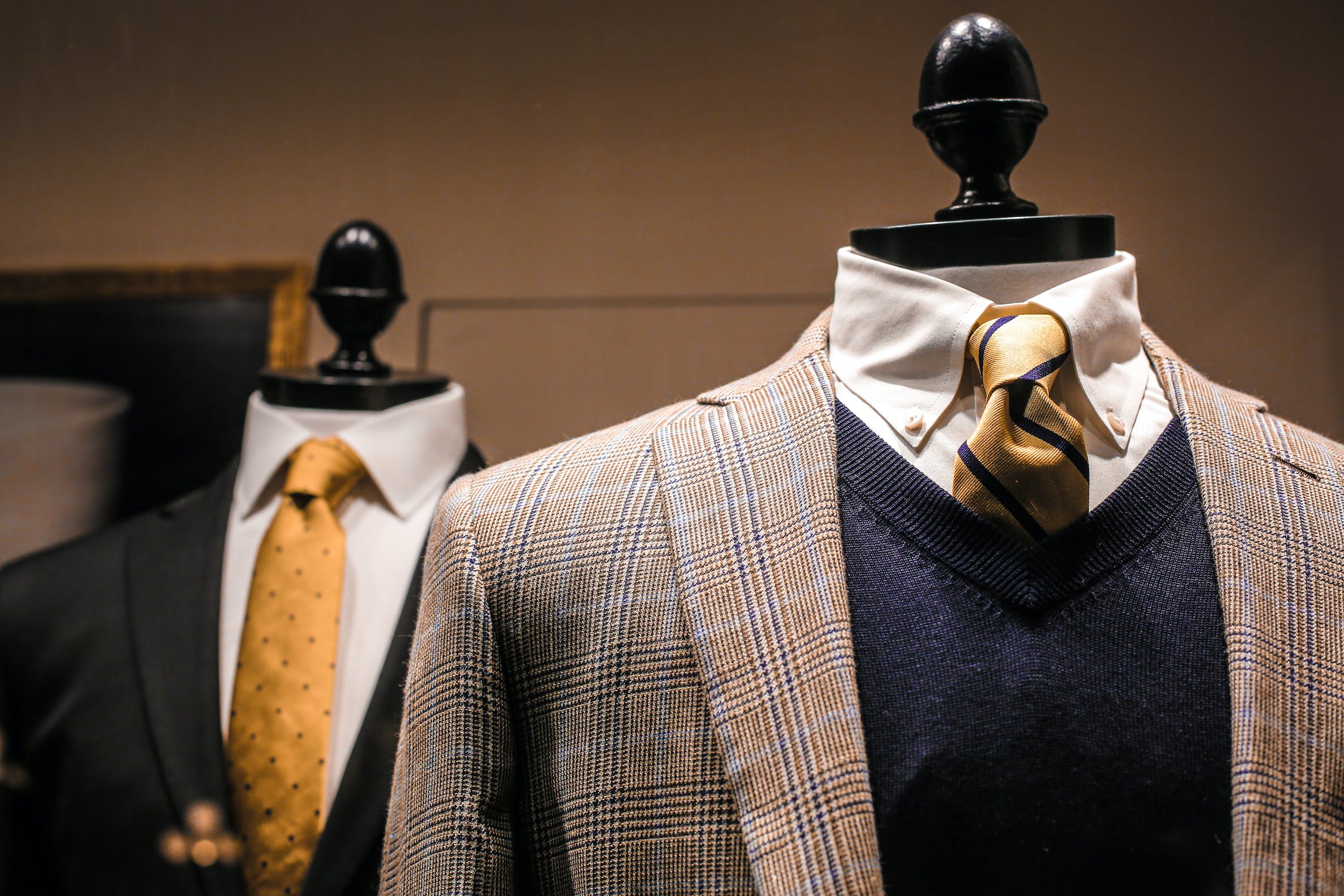 The fashion business is infamous for being cruel to more prominent men. Or at least it was in the past. The battle to find outfits in your size that you genuinely want to wear is real; larger men are aware of this.
The day of concealing a larger body is over. Unfortunately, it took so long for people to understand that every figure can be fashionable and that many on-trend solutions are available for the plus-sized man with the correct knowledge.
Regardless of your physical characteristics (broad shoulders, barrel chests, additional height, short and stocky, or simply proudly developing that dad bod), you can manage fashion and comfort with a clever little dressing. This article is about how to appear and feel better in clothing that accentuates a more oversized shape.
Stop Waiting for the Future Ideal Figure
Don't put off buying high-quality clothing and learning how to dress appropriately for huge men until you achieve your desired weight. Shop for the body you already have rather than the one you're trying to get.
You can project a sense of control over your appearance by dressing appropriately. Recognize your body for what it is. The purpose of clothing is to highlight your body as best as possible.
Long-term weight loss could be your main objective. However, your current style objective is "how not to look obese." To create this illusion, you don't need to lose weight. Instead, stay away from sagging, informal, and exposing clothing. The ideal outfits for you provide your body with a neat, distinct, and defined shape.
Wear Clothes that Fit
For any man, and especially for big men, the fit of your clothes is its most crucial feature. Wrinkles, bulges, and sagging clothing will make your outline appear clumsy. The effect is accentuated and seems worse on a huge man.
Many huge men hide their bodies by wearing clothing several sizes too big. However, baggy clothing is ineffective at deceiving anyone and, in fact, highlights your weight more, degrading both your entire look and the impression you leave.
Therefore, the fit of any outfit should always be your top priority. The material should not hug your body tightly or protrude from your skin in prominent creases; you want it to lie lightly on your body.
Dress Simple
If you're physically large, you already have a commanding presence. Keep your attire simple to prevent an overpowering effect.
Suitable attire for big men limits the number of patterns. Avoid using chaotic or horizontal designs. Think of broad, solid spaces that help improve your shape instead of anything with excessive graphics or designs. Examples include solid-colored jackets, softly striped shirts, and so on.
Wear Lightweight Materials
Heavy clothing can add weight to an already colossal frame, emphasizing your size and giving you a bulky appearance. Additionally, heavy fabrics frequently trap heat and promote excessive sweating.
Choose supple, light fabrics that will make you look thinner and lay your body in neat lines to avoid these problems. Compared to thick denim jeans, fine wool trousers are significantly lighter. The effect is that the wool pants hang better and fall more smoothly.
Conversely, the extra folds created by the denim draw attention to your lower body. Recognize your various lightweight fabric choices, and be sure to include them in your wardrobe gradually.
Add Shape
You can conceal a multitude of sins with some intelligent layering. Look for accents that automatically offer structure and frame your shape without adding too much volume.
V-neck tees will make people look down rather than around. To add another vertical line, include an open button-down top to it. Add a shacked or structured jacket to give form and cover up a beer belly.
Otherwise, choose a blazer with angular or even modestly puffed shoulders and long lapels to help elongate your upper body.
Make Some Changes to your Accessories
Keep these suggestions in mind while you conduct your upcoming shopping:
●
Suspenders are better than belts because belts tend to fall off your round stomach's tapered contour. Suspenders are a superior substitute since they allow the front of the trouser to fall in a smooth line instead of fitting snugly at your waist.
●
Wear spread collar dress shirts. Your broad face looks best with a wider collar. Additionally, the more expansive space between the collars enables you to tie a big necktie knot, which elongates your face.
●
If you're a large, tall guy, search for broader ties than typical. Have your accessories in harmony with your form, as proportion is crucial for a big man. Your accessories should be more prominent the bigger you are.
●
Some accessories that qualify as power items include a massive fountain pen, a vast and thick tie knot, and a wristwatch with a large dial. They exude the power and imposing appearance of your stature.
●
If you are a short, heavyset man, wear
big hats
to add vertical space and distribute weight.
Maintain Your Face Hair
A well-groomed beard of the chin and jawline can significantly help a soft-faced man's features firm without coming off as department shop Santa.
You need to maintain your beard well in this situation. A big man with a clean beard will be perceived as trendy, while a big man with stubble all over his face or a curly neck beard will be perceived as a slob. If you want others to treat you seriously, you can't get away with having untidy facial hair.
A clean little goatee can complement your chin if you maintain it, and whiskers along the jawline can facilitate a more symmetrical frame around your cheekbones.
Confidently Styling your Large Body
Whatever your body shape, wearing fashionable, comfortable clothing can boost your self-esteem. The tips in this post can help you feel and look your finest if you've got a bit more to love and don't know how to style.
Proportion, fitting, and convenience are essential for every wardrobe. Choose accessories that fit your body type, are made of flattering fabrics, and are well-fitting. Overall, wear what makes you feel positive about yourself inside and out.