Marc Jacobs on Women Designers, Fashion, and Life After Louis Vuitton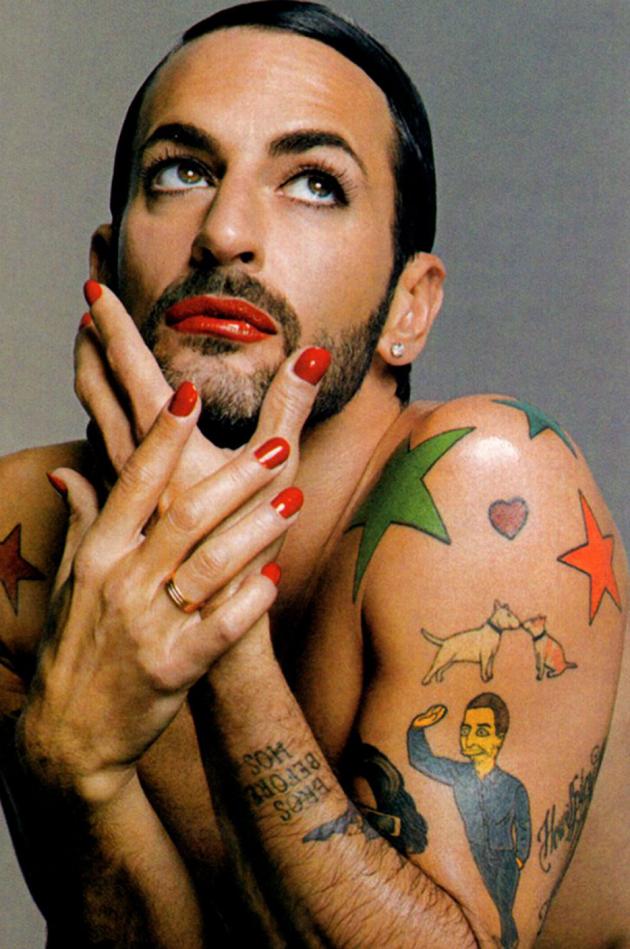 Marc Jacobs' exit from Louis Vuitton was highly publicized after Louis Vuitton's Spring 2014 ready-to-wear showcase, and now the designer has told WWD about his future plans that follow his 16-year tenure at the French label. He talks about taking his namesake company public on the stock market, women designers, and about the desire for fashion.
On his company:
"I'm open to the possibility of anything. I do think that in order for a company to be interesting to the investment community, there needs to be a plan; there needs to be a bigger retail footprint. There needs to be this idea—DNA, lifestyle, words I hate."
And what he thinks of this DNA thing:
"All of a sudden you've got a bunch of fashion people talking like they're scientists. So that already turns my stomach. Let's leave the molecular life form of atoms out of this discussion. Sustainability is another one that drives me insane. Lifestyle means, what? That you are active in a sporty way? That you aspire to having a bodyguard and flying everywhere on a private plane? And that means that your bags have gold on them? How clichéd are these lifestyles? But maybe its time to think about those things. Maybe there is a whole world of possibility open to a paradigm—something that isn't that clichéd. Maybe it doesn't have to involve a private plane. Maybe it could involve wearing black in the summer, maybe it could involve getting tattoos or piercings…."
On women designers:
"Throughout history, the best designers and the ones who have made the biggest difference and the longest-lasting difference in fashion are women. Miuccia Prada, Rei Kawakubo, Madeleine Vionnet, Elsa Schiaparelli, Madame Grès, Chanel, Westwood. I remember years ago, Saint Laurent was talking about how he wanted to create a style because that's what Chanel did. That's what lasts."
About wanting, instead of needing fashion:
"I bought this coat three months ago, this winter coat. I couldn't wear it, but I had to have it... Need isn't the reason for buying fashion. It's want, desire. It's a different conversation if you're a fashion person. I need to eat, but do I need to eat a five-course meal with edible flowers around the plate? That's probably not what I need in terms of nourishment, but it's delicious. It's special that I get to have it, and it's visually attractive on the plate. It serves a very different purpose, but both are valid. Sometimes I just have to eat because I'm hungry, so I'll grab anything."
[
WWD
]