5 Whacky Outdoor Activities For Kids Every Parent Should Do
Don't want cabin fever? Sick of staying indoors all the time with your little ones? Then get out and experience more fun. There are a ton of things you can do with your kids outdoors. It doesn't even have to be difficult.
Think about it: no screens. Just pure fun like how you used to have it when you were young. However, we also have one tip that is off the point. As parents, we also have a duty toward our kids to connect them with god. For that, ensure your kids attend
choir church activities
.
Returning to the point, read this guide below to ensure you don't have to rely on toys indoors.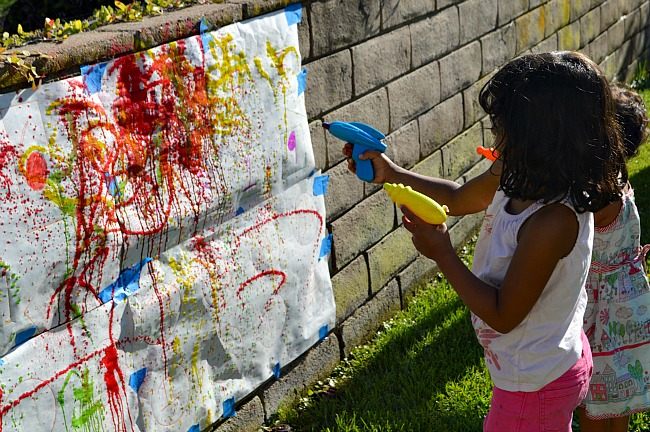 1. Squirt gun painting
Kids love to paint. So why not mix it up a little bit by getting them a blank canvas and a water gun but with paint on it. They'd be like little Jackson Pollocks just by trying.
2. Water balloon paint party
Get water-based paints and fill them up in balloons and utilize that garden of yours for some super fun. And if you're creative enough you can wear white t-shirts and keep them as the art you just made with them after the party.
3. Mud painting
Not for everyone for sure, but what better way to get them familiar with what's outdoors but by playing with a little bit of mud and using it to make some art? Not exactly the most conventional type of art and craft activity, but it's definitely fun!
4. Shaving cream slide
Got some expired shaving cream you forgot to use? Then put it to use and make a slide you can play with your kids. It may be good for shaving, but it's also just as great for sliding.
5. Giant bubbles
If you're not in for mess, but still want to get out, then making super gigantic bubbles will be your thing. Unlike the tiny ones, these are as large as grown adults. And the endless screams of excitement will be worth the while.