How to Create Your Own Sugar Waxing Brand
Sugaring is one of the simplest but most promising areas of cosmetology for starting a business. The procedure is gaining popularity because it has a lot of advantages:
●
Sugar paste is hypoallergenic and safe to use;
●
It is suitable for all areas of the body;
●
It allows you to remove even the shortest hair;
●
It avoids burns, irritation, and the appearance of ingrown hairs.
Sugar paste is the main material used in the procedure, on which results depend. There are several types of paste that differ in consistency and purpose.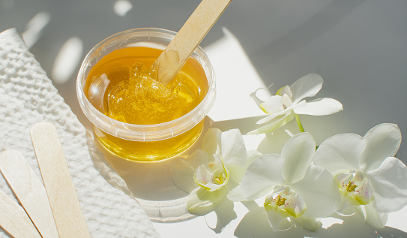 Sugar paste types include:
●
Soft, which is great for removing fine hair on areas with delicate, sensitive skin;
●
Medium-density paste, which removes hair of moderate hardness;
●
Solid type paste, which is used for the thickest and toughest hair – in the armpits and the bikini area.
But paste is not the only supply that is necessary for the procedure. Sugaring studios and clinics also need:
●
Professional creams and lotions;
Not every salon, clinic, or specialist is ready to trust a new, private label hair wax. The Sugaring Factory™ offers you an opportunity to become a distributor of its famous and trust-worthy sugar paste and sugaring supplies. With our help, you can create
private label
sugar paste and supplies in no time and at a reasonable price.
Steps to Take
Now that we've given you enough reasons to become our partner and create your own private label of sugar paste, it's time to start acting.
Choose the Niche
Decide if you want to distribute sugar paste itself or supplies for the procedure.
Choose the Product
If you chose sugar paste in the previous step, you should decide whether you'd like to sell the paste to the clinics. This may be wiser, so choose jars of small volumes first. This way, you can start distributing samples to your future customers.
Determine what type of supplies you would sell if you previously selected these products.
Decide on Quantity
Begin distributing the products to develop your private sugar paste or supplies label. Order as many small jars as possible to broaden the circle of potential buyers.
Create the Label
Invent a name, design, and logo for your brand. Make it noticeable and memorable. Make the visual aspect tell the customers what your brand is about.
Sign the Contract
Contact the Sugaring Factory™ to make a deal. Place the order, get the labeled products, and start expanding your sugaring paste under the private label.
Conclusion
Starting a business can be risky. It's a good thing that the Sugaring Factory™ offers you a well-trodden path of developing a sugaring private label. Great product quality and years of experience help you to achieve success for your new company.