Why Was 2022 Bad Bunny's Year?
We all know Bad Bunny and his significant success and influence this year. Even in the middle of 2022, we knew he would rock the music scene, showing us that a great Latin trap star can conquer the world. And we must say he did it in a very stylish way.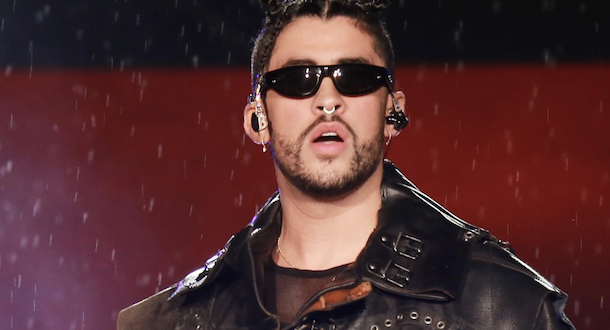 IMG Source: WikiMedia
Bad Bunny is charming and funny, and the audience loves that unique approach. He sings in Spanish and collaborates with great music stars to enhance his presence. Even though he's not active on social media, Bad Bunny always finds a way to stay close to his loyal audience.
Do you remember when the
Bad Bunny tickets
were already sold out on every ticket service? And you needed to wait until the next concert close to you was announced? Bad Bunny did a great job with his USA tour, so he needed to take it to other places in the world.
Indeed, his tour was only one of the proofs his career changed for good in 2022.
Here are a few more things that show us how influential he is and why people can't stop loving the Latin trap because of Bad Bunny.
He Was Announced as Spotify's Most Streamed Artist
A few weeks ago, people
started sharing
their Spotify-wrapped posts. And many of them preferred Bad Bunny, sure, followed by Taylor Swift, The Weeknd, and BTS. The Latin trap star was already famous when releasing the album "Un Verano Sin Ti."
So, it's not even surprising that so many people streamed Bad Bunny's songs this year.
This is interesting in several ways. For the first time in music history, a Latin star has attracted so many fans at once. After all the sold-out Bad Bunny concert tickets, it is a great success to be the most streamed star on this platform globally.
However, we must emphasize that the situation was slightly different in some parts of the world. For example, the most
streamed artist
in the USA is still Drake. The most streamed album globally is "Un Verano Sin Ti," and Bad Bunny's fourth and fifth most streamed songs globally are "Me Porto Bonito" and "Titi Me Pregunto."
His Net Worth Goes Above and Beyond the Expectations
Bad Bunny's net worth was changed a few times these years as a result of many successful projects, collaborations, and live performances.
Can you imagine how things will go at the end of 2022, after another successful album and completely sold-out concerts, no matter the Bad Bunny ticket price for any of them?
But what happens now?
After Bad Bunny became Spotify's most streamed artist and had a great tour, his net worth, according to multiple sources, is expected to exceed $18 million. It is quite a solid amount considering his activity and tirelessness on the music scene.
Incredible Ticket Sales
Some sources say that the ticket services once had over 200,000 fans in an online queue, waiting to buy a ticket for his performance. That's why it was not surprising that Bad Bunny had several concerts on consecutive days at the same location.
For now, not even the ticket services can come up with a completely accurate number of the demand for Bad Bunny tickets.
It is becoming more and more certain that he will schedule additional performances during 2023 and will also win a larger audience around the world. And we can only admire this dedication and the fact that Bad Bunny has a balance both in privacy and on stage.
Numerous Nominations for Music Awards
At the American Music Awards, he was nominated in four categories: Artist of the Year, Favorite Touring Artist, Male Pop Artist, and Male Latin Artist. In the last category, it won the award, as well as the Favorite Latin Album.
He was named Artist of the Year at the Apple Music Awards. But interesting twists were happening at the Billboard Latin Music Awards. Namely, he won in categories related to Artist of the Year, Tour of the Year, Solo Latin Artist, Top Latin Male
Album of the Year, as well as Latin Male Artist of the Year, and Songwriter of the Year. "Volvi" became the tropical song of
the year, and "Un Verano Sin Ti" became the top Latin album and the Latin rhythm album of the year.
At the Global Billboard Awards, he won two awards - Top Latin Artist and Top Male Latin Artist.
At the Latin Grammy Awards, he won five awards out of ten nominations, and at the Global Grammy Awards, we expect him to win in several categories. Bad Bunny has also participated in smaller awards shows and has a few more coming up in early 2023, of which we expect him to win at least one prize at each.
A Global Sensation for All Generations
Bad Bunny is a favorite artist of millennials, gen Z, and almost everyone who enjoys music from Latin America.
As you know, the singer is from Puerto Rico but managed to become the ultimate global music sensation in a short time.
This means that his songs are streamed on many platforms, and the audience enjoys music videos and concerts. If you ask us, we enjoy his collaborations with other music stars the most because we see in action how these artists give each other direct support. We have to admit that it's rarely seen, especially if some artists compete directly with each other.
Final Words
Bad Bunny is a sensation and an example of diversity in the music scene. As much as we don't want to admit it, he is one of the few who taught us how to respect and enjoy all musical expressions.
Music has a universal language of emotions. When a song is good, it really doesn't matter if it's sung in Spanish, English, French or Italian. Bad Bunny and his Latin trap colleagues proved it in action in 2022, so we wish them much more success in 2023 and many sold concert tickets.