10 best places to explore in Europe
With 44 incredible countries in Europe, offering a variety of climates and cultures, you aren't short of unique and exciting places to explore. Can't decide where to go? This article explores the ten best places to explore in Europe.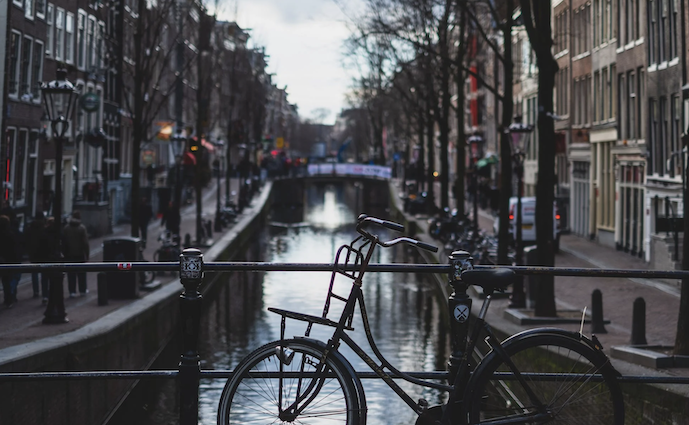 Bruges is one of the most well-preserved mediaeval cities in Western Europe, offering a chance to travel back in time. Filled with cobbled streets as well as exciting canals, Bruges is an enchanting city to visit, full of history and culture. Although underrated, Bruges should not be missed when visiting Europe.
2.

Amsterdam, Netherlands
Amsterdam offers easy bike-riding culture, charming canals and a relaxed attitude towards marijuana, making it an attractive tourist appeal worldwide. Being easy to access via cruise ship, due to its reliable port, it's an excellent choice for exploring Europe. Explore Amsterdam with
P&O cruises
for an outstanding experience.
The city of love is known for its gorgeous structures and monuments, and beautiful cafes and restaurants. It's most famous architecture is the Louvre Museum, Notre Dame cathedral, and the Eiffel tower, which are a must-see on your visit.
Known for its exceptional variety of landmarks, Berlin is vibrant and cultural, with a lively nightlife scene, offering a relaxed way of life making it a popular tourist destination. On your visit don't forget to explore the Cold War history of the famous berlin wall.
Florence is known for its beautiful Italian architecture, immersive
Renaissance
artwork and museums, tasty food, gelato and wine, as well as its fascinating history. The art capital of the world is a must-see when exploring Europe.
Budapest offers a vibrant food scene, along with edgy ruin bars, sensational thermal baths, and a pretty variety of architectural masterpieces. The city boasts a unique culture that is a must-see if you have the luxury of visiting Hungary.
Barcelona is known for its exceptional football team, gorgeous architecture, brilliant shopping, crazy nightlife, sandy beaches, and incredible food of tapas and paella. This Spanish city has something to offer for everyone visiting making it a must-see city in Europe.
Full of character, London offers brilliant sightseeing and lively nightlife which makes it a popular tourist destination. Some attractions not to be missed include Big Ben, London Eye and Buckingham Palace. The city offers many different districts, all unique to one another which can easily be accessed by their tube or bus system.
Krakow offers historical landmarks, affordable restaurants, fun museums, mediaeval castles, vodka bars, tower climbs and small boutique shops. For a more historical experience, Auschwitz-Birkenau is under 70 km from Krakow where a visit will not leave you feeling underwhelmed whatsoever.
Last but not least, Dubrovnik is one of the best places to visit in Europe. The city offers picturesque landscapes, surrounded by the turquoise sea and sandy beaches, with red-tiled
roofed buildings and beautiful architecture
. Famously known to have been used for filming the Kings Landing scenes in Game of Thrones.