5 Things to Keep in Mind When Ordering Custom Furniture
Ordering a piece of custom furniture can be exciting, and a little overwhelming. Making design decisions, seeking out a custom furniture maker, and ensuring that you get exactly what you envision can carry some stress for those of us who aren't naturally design savvy.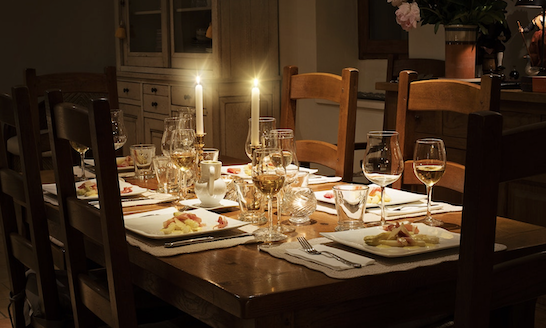 These minor hurdles shouldn't deter you, however. A piece of expertly crafted wooden furniture has many benefits: it's made to last, it's unique to you, and — generally speaking — it's sustainably made.
If you've been considering ordering a piece of furniture that's tailored to your home — perhaps a colour-matched dining table that works with your kitchen cabinets, or a coffee table with powder-coated metal legs that match your current entertainment unit — here are five things to keep in mind when you're making your final choices.
1. Check Your Space's Dimensions
The first thing that you should do before you place an order for custom furniture is to check the room's dimensions. Ordering a piece of furniture only to find, upon its arrival, that it doesn't fit, overwhelms a space or shrinks away into the background is sure to disappoint.
One way to garner a good visual representation is to map out an outline of the desired furniture piece using painter's tape or a large piece of paper. If you're tech-savvy, you can even use online applications to craft a virtual layout of the space.
2. Connect with Experts
If you're going to the expense of ordering a custom piece of furniture, you want to make absolutely sure that it's made to a high standard. Seek out specialist makers with excellent online reviews and years of experience in the industry — a proven sign of satisfying and delighting customers for many years.
One such company is the Canadian-based
Woodcraft
. This team of woodworking professionals exclusively use superior woods in their creations and have been wowing clients with their exquisite craftsmanship since 1974.
3. Clarify What Materials Are Used
It's worth investing in a customized piece of furniture only if you know that it's made using top-tier components like Oak,
Canadian Maple
, and Cherry. A custom piece of furniture should be of superior quality and made with longevity in mind.
4. Make Sure It Works with Current Furniture
If you've taken the time to curate a room that works together cohesively and succinctly, adding a conflicting piece of furniture to the mix can quickly undo all your hard work. Consider the room from all angles and at different times of day (as
light can change
dramatically) before you finalize details on the type of stain or the finish you'd like.
5. Clarify Delivery Plans
If the piece of furniture that you're ordering is on the large size — like a dresser or a dining table — check to see how it will arrive. If the piece comes fully assembled, ensure there's a way to comfortably and safely have it delivered — will it fit through the front door, for example, or do you need to take the door off its hinges first?
Takeaway
Yes, custom furniture can be slightly more expensive than the pieces you see in big box stores. However, upfront costs are quickly counterbalanced when you realize that you'll have a unique piece that's perfect for your space and will serve you and your family for many, many years to come.