Former World's Heaviest Man Has Passed Away
Manuel Uribe, who was once listed as the world's heaviest human being in 2006, has died at the age of 48.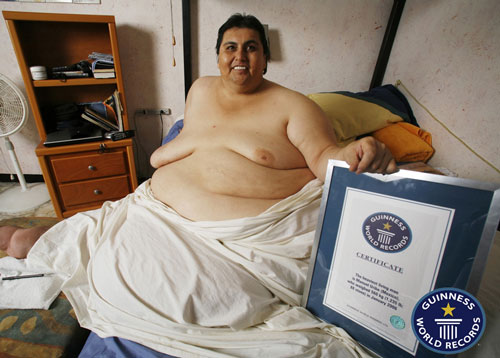 The Mexican was notable for suffering from morbid obesity to one of the greatest extents known in recorded history. His peak weight was at around 1,230 pounds. But despite being bedridden, he still managed to accomplish feats like getting married, moving to America and even getting a job fixing computers.
Manuel's death was confirmed on Monday by an official of the health department of Nuevo Leon state. Doctors have not yet certified the cause of death. Here's hoping that Manuel is now happy finally eating whatever the fuck he wants without worrying about his weight.
NYDaily
Read More Articles